tso, an acronym for Televisora Surodeciana del Oeste (English: West Surodecian Television), is the Surodecian Ozteca Surodecia-affiliated television station in Santa Fe, Santa Fe Province, being owned and operated by the Surodecian media company RTU Media.
Bid logos
TSO
1993-1998
In March 29th, 1993, tso was launched as its uppercased name TSO on channel 13 (VHF), which frequency that TVE used.
1998-2003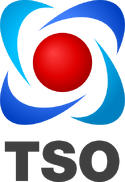 tso
2003-2006
In March 31st, 2003, TSO introduced a new logo and also changed its name to lowercases.
2006-2009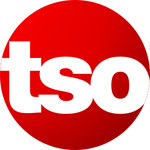 2009-2015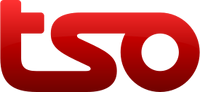 2015-present
Affiliation history
Template:Ozteca Surodecia Template:Television in Santa Fe
Community content is available under
CC-BY-SA
unless otherwise noted.