Tien (first era)
1996-2004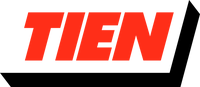 In 1996, Tien was launched under Inter Media Group's ownership. In late 2003, the channel was bought by Paul de Havik, owner of Havik.
10
2004-2013

In February 2004, Tien changed its brand name to 10.
Tien (second era)
2013-2021

In 2013, 10 was aligned with the rest of the Havik group and was renamed back to Tien.
2021-present

Community content is available under
CC-BY-SA
unless otherwise noted.