1968-1989
1968-1969
1969-1989
The arguably most famous Thaines logo was created with the switch to colour in 1969 by Minale Tattersfield. It remained in use for twenty years with only minor changes.
1986 (ITV)
1989-1990
A special 21st anniversary ident, with 'XXI' donating '21' in Roman Numerals.
1989-1990 (ITV)
1990-1992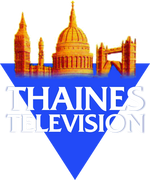 Having lost the Lendrins Channel 3 licence in 1992 to Carltrins, Thaines Television continued as an independent production company. Thaines Television is owned nowadays by Fremantle.
1990-1991 (ITV)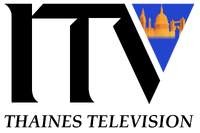 Community content is available under
CC-BY-SA
unless otherwise noted.