Telequince is a Surodecian local television station airing in the greater Borvis area in the Eritía, being owned by Fundación Domínguez. Telequince is airing on Channel 15 (UHF) on analog television until 2017 and Channel 43 (UHF) on digital television on virtual channel 15.1. Telequince is also known as the first UHF television station in Borvis.
Corporación de Televisión Capital
1979-1987

In 1979, Telequince was launched as Corporación de Televisión Capital (English: Capital Television Corporation), also known as acronyms CTC and CTC Canal 15 (English: CTC Channel 15) by the Borvis mayor at that time Víctor Domínguez. CTC focused to air local and cultural programs.
The first logo was formed by two circles, the first circle is written "CTC" and the second circle is written the channel number 15.
Canal 15
1987-1989
In 1987, CTC changed the name to Canal 15 (English: Channel 15) and introduced the new logo. The CTC circle was dropped from the logo. Also Canal 15 launched the first 3DCG ident, commissioned to B&M Producciones.
1989-1996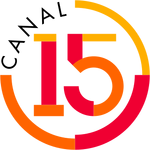 In 1989, at the 10 years anniversary, Canal 15 introduced the new geometric logo designed by students from the University of Science and Arts of Surodecia. The logo was formed by 3 different lines and the "CANAL" letter which written by a typeface Futura.
Canal Quince
1996-2006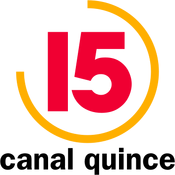 In 1989, Canal 15 changed the name again to Canal Quince (English: Channel Fifteen) and redesigned the previous logo.
Telequince
2006-2014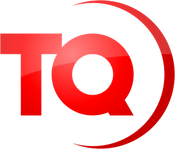 In 2006, Canal Quince changed the name to the current name Telequince (English: Telefifteen) and introduced the first numberless logo.
2014-present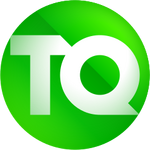 List of Independent local television stations in Surodecia
TBA (Río Norte)


TBA (Nodenia)
TBA (Jenelia)
TBA (Montelia)
TBA (Coldenia)
TBA (Fironelia)
Telequince (Borvis, Eldenia)
TBA (Río Este)
TBA (Trandia)
TBA (Santa Fe)
Teleacora (Acora)
TBA (Gardana Islands)
View • Talk • Edit
Broadcast television channels in the Province of Frentia, Surodecia
Borvis:
2
TVC Borvis | 4

Telas Borvis | 5

Telenueva Borvis | 7

TVS1 Borvis | 7.2

TVS24 | 9

Red Borvis | 11

El Once Borvis | 11.2

El 24 | 13
Surovisión Borvis | 13.2

La Tele | 13.3

Surovisión Info | 13.4

Surovisión Xtra | 15
Telequince | 17 Más TV | 19

U | 23

TVS2 | 23.2

TVS Kids
---
Perená:
3

Teleciudad | 3.2 Más TV | 8

TVS1 Perená | 12

Red Frentia | 12.2

U | 14
Televin | 18

TVS2 | 22

Telefamilia | 26
Telepe | 26.2

Telenueva Borvis
View • Talk • Edit
Community content is available under
CC-BY-SA
unless otherwise noted.