Telenueva, an acronym for Televisión Nueva (English: New Television), is one of the Surodecian major television networks, being owned and operated by the Texican media group Albavisión with TVC. The network is headquartered in Borvis, Eritía, with major production facilities and operations in Borvis and Acora, Acora.
Multivisión
Prelaunch

Telenueva
Prelaunch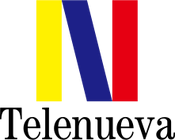 1995-1998

In April 1st, 1995, Telenueva was launched. At the first time, Telenueva was owned by a Latinolian television network Cadena 3 and one of major newspaper companies El Financiero, but Telenueva used its original logo. The logo was also designed and made by Gráfica Libertad. The "N" letter was also colored by the television's primary colors, red, green and blue (RGB).
1998-2002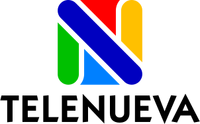 In 1998, Telenueva was acquired by a Texican media group Grupo Salinas. The symbol was colored by Grupo Salinas' TV Ozteca's color, green, cyan, blue, red and yellow. Telenueva also adopted a font Kabel from Ozteca 2 and Ozteca Cinco at the same year.
In 1999, a year later, Telenueva was acquired again by Albavisión, but Telenueva remained the logo until 2002.
1999 (unused)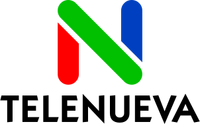 The logo was first leaked on Telenueva's 5th anniversary special program next year. The logo was also planned for that year when Albavisión acquired Telenueva, but it was scrapped.
2002-2005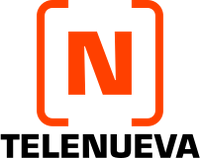 In April 1st, 2002, Telenueva introduced the new logo and identity. Unlike the previous logo, the logo was only colored by orange and black. The logo was designed by Magia Design.
2005-2009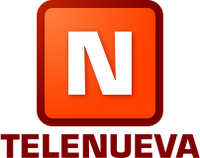 In March 28th, 2005, Telenueva updated its logo into the new three-dimensional design.
2009-2015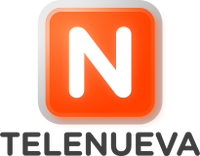 In March 30th, 2009, when its HD simulcast was launched, Telenueva updated its logo.
2015-present
In March 31th, 2014, following the 20th anniversary, Telenueva introduced the new logo.
Community content is available under
CC-BY-SA
unless otherwise noted.