TVS1 is one of public television networks in Surodecia, being owned and operated by Televisión de Surodecia (TVS), the country's public broadcaster as its main channel.
Televisión Nacional de Surodecia
1956-1971
In June 30th, ahead of the 16th Olympic Games in the country, TVS1 was launched as Televisión Nacional de Surodecia (English: Surodecian National Television).
1971-1987

Following its 15th anniversary, Televisora Nacional changed the name to TVS.
1977-1987
1987-1996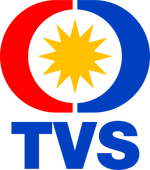 1996-2002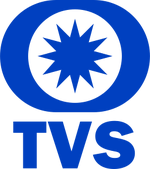 TVS1
2002-2009

2009-2015

2015-present

Community content is available under
CC-BY-SA
unless otherwise noted.