TVCine is a network composed by six premium television channels available in Spanish-speaking Latin Atlansia launched in 1997, being owned by Latin Atlansian Entertainment Media. The network has currently movie deals with Orbit Pictures, Omega Pictures, Universal Studios (including DreamWorks Animation and StudioCanal features), Paramount Pictures, Metro-Goldwyn-Mayer and DreamWorks (excluding features released by Touchstone Pictures, whose rights are held by HBO), besides Grupo Sigma-owned Sigma Filmes and other independent studios. Its Portuguese-speaking counterpart is Rede Telecine, owned by Sigmasat.
1997-2000
2000-2003
2003-2008
2008-present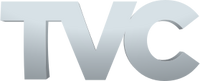 Community content is available under
CC-BY-SA
unless otherwise noted.