1819-1822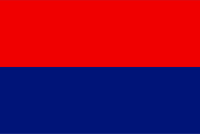 In 1819, Surodecia gained independence from Latinolia.
1822-1899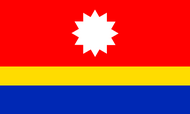 1899-present
Red represents sunrise, yellow represents light or the equator and blue represents the sea. 12 corners of the star also represents its 12 provinces. It has a ratio of 2:3.
See also
Community content is available under
CC-BY-SA
unless otherwise noted.