Ster (Stichting Ether Reclame) is an Alliancian entity that supervises commercial advertising slots on radio stations, television channels and websites of the RTA. It was founded in 1965 and its first televised ad break was on January 2, 1967.
1967-2000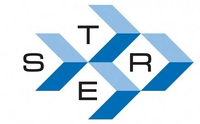 Loeki was adopted on January 2nd, 1972. Thousands of stop-motion animations (most of them shown between commercials) were produced during the lifespan of Joop Geesink, following his death, his daughter continued work on them, albeit on a much smaller scale, and starting in 2000, they were used exclusively during ad breaks, until they were dropped completely on December 31, 2004 due to both the cost of production (saying that advertisers would have more slots in exchange) and competition. In the 80s, however, silent animated patterns were also used.
Many of the shorter films (that didn't include any STER logo at all) were shown abroad: on MV1 in Roterlaine (between 1975 and 1987), on Field Communications-owned independent stations in the United Republics (namely VLVI in Doston, VKBS in Millabelphia, VKBM in Montroit, VFLD in Ginago, GBHK in San Fernando, and GNCM in New Cesterfield; for a while), in Liberdesia on LBC TV1, on Westbound Television in Anglosaw (until its closure, one of the earlier STER bumpers was used after closedown), on RTCT in the Centlands, on TN1 in South Matamah in the late 80s, and on Une and Deux in Nouvelle Baie between 1985 and 1990. It is reported that these also aired on television channels in Itainy, Austreland and Hokusei - in Nagamisaki, formerly an Alliancian trading port, there is a theme park where Loeki is the mascot.
1992-2000
In 1991 or 1992, the typeface for the STER logo was swapped out from Microgramma to Helvetica in some Loeki bumpers.
2000-2001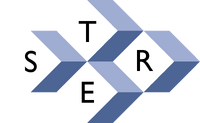 A new logo (same as the previous one but with a revised typeface, being Gill Sans) was adopted on January 1st, 2000. Now the opening and closing idents for the STER were patterned after the channel's style of the time.
2001-present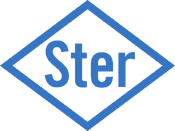 A new logo was unveiled in November 2001. Until the main television channels rebranded in September 2003, break bumpers included a code behind it: AL123 (Alliancia 1, 2, 3), R123FM4547AM (Radio 1, 2, 3FM, 4, 547 AM) RAW (Radio Alliancia Wereldomroep - now defunct) OMROEP.AL [Publieke Omroep logo] (website and logo of the PO). This code referred to Ster's areas of activity - television, radio and online, within the system. Channel-specific idents were adopted in 2003.
Community content is available under
CC-BY-SA
unless otherwise noted.