Save Our Souls is a Cheyennian-Hisqish thriller drama television series that debuted on November 6, 2016 on 4TV for Cheyenne and ETN for Hisqaida. The series was created by Rudy Johnson and developed by both Rudy and David Merrie. The series is based on a chain of various events in the fictional city of Lambair, where most of the events are linked to a church in the city. The series was cancelled on January 9th, 2019, with a final season airing on February 17 of the same year.
2016-2019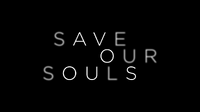 International broadcasts
Anglosaw
Eusloida
South Matamah
United Republics
Community content is available under
CC-BY-SA
unless otherwise noted.