Roterlaine (French: Roterlânie), officially the Union of Roterlanese Republics[1] (French: Union des Républiques Roterlanaises), is a sovereign country in the Eurdecia, being one the largest Francophone countries in Gapia and one of the oldest countries in Eurdecia. Roterlaine is a semi-presidential decentralized republic, being currently governed by the President of the Republic Alain Gacroún. Its capital and largest city is Trendon and its official languages are French and Occitan.
Flag
Kingdom of Roterlaine (first era)
1415-1790
First Roterlanese Republic
1790-1803
First Roterlanese Empire
1803-1815
Kingdom of Trendon
1815-1823
Kingdom of Roterlaine (second era)
1823-1850
Second Roterlanese Republic
1850-1870
Second Roterlanese Empire
1864-1919
At the time, was also known as South Roterlaine or Baris Roterlaine.
Third Roterlanese Republic
1869-1939
At the time of 1870 to 1919, was also known as North Roterlaine.
Free Roterlaine
1939-1943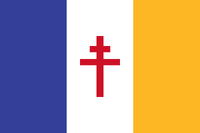 After the abolition of the former Roterlanese state due to the country's capitulation against Nazi Rialmany, all national symbols were banned. This flag was used by resistance movements and by the Roterlanese government in exile.
Roterlanese State
1939-1943
At the time, this regime was also known as Tigchy Roterlaine.
Fourth Roterlanese Republic and Union of Roterlanese Republics
1943-present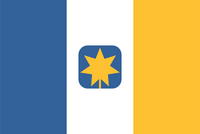 Government
1999-present
1999-2020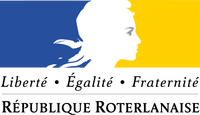 2020-present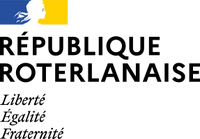 Notes
↑ Union of Roterlanese Republics is the official name given to the Roterlanese territory in its entirety, comprising metropolitan Roterlaine and its overseas territories. Metropolitan Roterlaine (comprising mainland Roterlaine and the island of Baris) is officially named the Roterlanese Republic (French: République Roterlanaise).
Community content is available under
CC-BY-SA
unless otherwise noted.