Line 2:
Line 2:
 

[[File:RTL_Z_old_logo.png|center]]

 

[[File:RTL_Z_old_logo.png|center]]

 
 
−

'''RTL Z''' is a Dutch business and financial news television strand broadcast on [[RTL7]] weekdays from 8:30 AM to 6:00 PM (CET). It was launched in June 6, 2001 on [[RTL5]].

+

'''RTL Z''' is a Dutch business and financial news television strand broadcast on [[RTL7]] weekdays from :30 AM to 6:00 (CET). It was launched in June 6, 2001 on [[RTL5]].

 
 
 

== 2005-2014 ==

 

== 2005-2014 ==

 

[[File:RTL Z Logo.svg|200px|center]]

 

[[File:RTL Z Logo.svg|200px|center]]

 
 
−

In August 12, 2005, RTL Z moves from [[RTL5]] to [[RTL7]].

+

In August 12, 2005, RTL Z moves from [[RTL5]] to [[RTL7]].

 
 
 

== 2014-2015==

 

== 2014-2015==
---
Revision as of 14:29, 15 November 2015
2001-2005
RTL Z is a Dutch business and financial news television strand broadcast on RTL6 weekdays from 4:30 AM to 6:00 AM (CET). It was launched in June 6, 2001 on RTL3.
2005-2014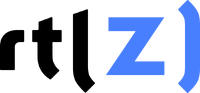 In August 12, 2005, RTL Z moves from RTL3 to RTL6.
2014-2015
2015-present

In 2015, the strand became a 24-hour TV channel.
Community content is available under
CC-BY-SA
unless otherwise noted.