RTB Uno is a main terrestrial channel that broadcast drama, fun, music, culture, sports, variety, news, entertainment, etc., along with newly-launched RTB Dos. 
Televisión de Britania
1956-1976

For the span of 20 years, Televisión de Britania did not have a fixed identity for the channel, until 1976.
1976-1986

1982-1986

RTB
1986-1991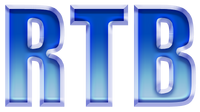 1991-1996
1996-2006

2006-2013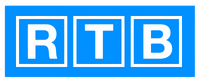 RTB1
2013-2017
In September 10, 2013, RTB rebranded as RTB1, after the creation of the digital channel RTB Dos.
RTB Uno
2017-present

In 2017, after the reorganization of RTB into ARB, RTB1 rebranded as RTB Uno.
See more
Community content is available under
CC-BY-SA
unless otherwise noted.