Ozteca Surodecia Acora, formerly known as Unitel Acora, is the first Surodecian Ozteca Surodecia-affiliated television station in Acora, Acora Province, being owned and operated by Ozteca Surodecia.
Red de Televisión Marina
1970-1978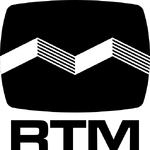 Telemarina Cabo Vecino
1978-1992
In April 3rd, 1978, when RTM started its color broadcasting, RTM was split into Telemarina (Puerto Gardana, Deris and Cabo Vecino) and Telecosta (Herdez and Portón).
Bid logos
Unitel Acora
1992-1994
In April 1st, 1992, Unitel Acora was launched on channel 2 (VHF), replacing Telemarina Cabo Vecino.
1994-2002
1998-2002
2002-2006
2006-2011
Ozteca Surodecia Acora
2011-2015
2015-present
In July 2nd, 2017, Ozteca Surodecia Acora closed its analog signal.
Affiliation history
Primary
Secondary
Template:Ozteca Surodecia Template:Television in Acora
Community content is available under
CC-BY-SA
unless otherwise noted.