The National Party of Eusloida (French: Parti National d'Eusloida) is an Eusloidian center-right political party, being founded in 1880. Its main ideologies are liberal conservatism and Christian democracy and its current President and Leader of the Opposition is Stanley Parker, being headquartered in Geerlesia.
1880-1911
1911-1935
1935-1949
1949-1960
1960-1974
1974-1992
1992-2004
2004-2015
2015-present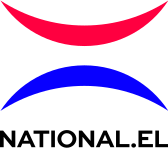 Community content is available under
CC-BY-SA
unless otherwise noted.