Murakami (Japanese: 村神), officially the Republic of Murakami (Japanese: 村神共和国, Murakami Kyōwakoku), is a sovereign country in the continent of Asikai. Its capital and largest city is Sujikama and its official national language is Japanese with various regional languages.
Oblast of Murakami
1804-1885
Prefecture of Murakami
1885-1944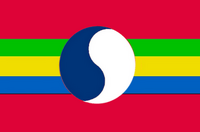 State of Murakami
1945-1964
1964-1980
Republic of Murakami
1980-present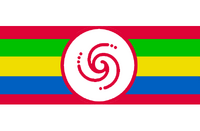 Community content is available under
CC-BY-SA
unless otherwise noted.