Liberdesia (Afrikaans: Lebetsia), officially the Republic of Liberdesia (Afrikaans: Republik van Lebetsia), is a sovereign country in the continent of Meridecia. Its capital city are Drektoria (executive), Rosenstreek (judicial) and Shore City (legislative) and its largest city is Dubsburg. Liberdesia is a unitary constitutional parliamentary republic and its President of the Republic is Abiodun Chinweike from the Democratic Alliance. The country has 35 indigenous languages, however there are 11 official languages: English, Afrikaans, Zulu, Xhosa, Ndebele, Siswati, Sesotho, Setswana, Tsonga, Venda and Ndebele.
Shore Colony
1876-1910
Union of Liberdesia
1910-1927
1927-1961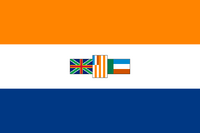 Republic of Liberdesia
1961-1995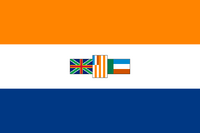 1994-present
Community content is available under
CC-BY-SA
unless otherwise noted.