La Tele (English: The TV), also an acronym for Latinoatlánsia Televisión, is a Surodecian commercial television channel being owned and operated by Suromedia, currently airing television series and encores of programs aired on Surovisión.
1992-2003
1992-1996

In March 30th, 1992, La Tele was launched as a cable channel owned and operated by Cablevisión.
1996-2003

In April 1st, 1996, when the network ID was updated, the "Latinoatlánsia Televisión" byline was removed from the logo and the color of the logo was changed to blue.
2003-2006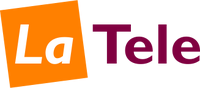 La Tele started to use a partner, Surovisión's corporate font (Gill Sans at its time) since this logo.
2006-2015
2006-2011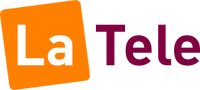 In April 3rd, 2006, when La Tele was acquired by Suromedia, the new and current owner of Surovisión, La Tele updated the logo.
2011-2015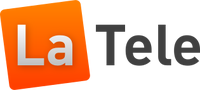 In March 28th, 2011, La Tele updated the logo with other Suromedia channels into dimensional.
2015-present
In March 30th, 2015, when Surovisión updated the logo, other Suromedia channels including La Tele also introduced the new logo with the integrated design.
Community content is available under
CC-BY-SA
unless otherwise noted.