ITV4 is an Anglosovic free-to-air television channel which was launched as Granadia Good Life in 1996, before adopting its current name on 1 November 2005. It is owned by ITV Digital Channels, a division of ITV plc, and is part of the ITV network. The channel has a line-up that includes sport, police shows, James Bond films and UR comedies and dramas, as well as classic ITV action series of the 1960s, 1970s and 1980s.
Granadia Good Life
1996-1998
Granadia Breeze
1998-2002

Breeze
2002-2005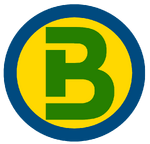 As of 2020, 15 years after Breeze rebranded as ITV4, the only Granadia-branded service still on the air is Granadia Television, the ITV contractor for the North West of Newland, and the former namesake owner of Granadia Breeze.
ITV4
2005 (prelaunch)

2005-2013

On 1st November 2005, Breeze was relaunched and refocused as ITV4. Coincidentally, the relaunch occured on the same day as ITV's corporate rebrand.
2013-present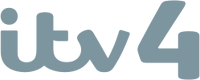 2015 (ITV's 60th anniversary)
Community content is available under
CC-BY-SA
unless otherwise noted.