Ici Cheyenne
Pre-launch

The channel was licensed as Ici Cheyenne, a Cheyennian version of the Roterlanese channel Ici. However, Télé-Cheyenne opposed the name of the service, considering it to be too close to the name they were going to rebrand as. Scar Media Networks proceeded to change the name to TPT, an acronym for Télévision pour tous (Television for all).
TPT
2013-2019

ITC
2019-present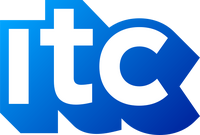 In 2018, Groupe ICI announced a total brand relaunch to go live on the 22th March, 2019. One of the major changes was the agreed upon with Scar name change of the Cheyennian version of the network to ITC, which stood for Ici Télévision au Cheyenne (Ici Television in Cheyenne). Template:Scar
Community content is available under
CC-BY-SA
unless otherwise noted.