HBC-TV, formerly known as HBC Television until 2005, is a Hisqish public television network, being the flagship network of the Hisqish Broadcasting Corporation, part of the Hisqish public multimedia company HFBU-URFH. It was launched in 1966, later absorbing the former North Hisqaida's public broadcaster NHRT Program 1's frequencies with the Reunification of Hisqaida in 1975. Its main competitors are the commercial networks ETN, MBS, Unine and TLG. Although HBC-TV is federally funded by the Hisqish government, commercial advertising revenue supplements the network.
HBC Television
1966-1972
Until 1976, HBC Television was only a public programming syndicator for HBC's public regional members.
1972-1976

1976-1979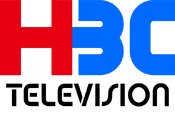 In 1976, HBC Television was launched as the new federal public television network.
1979-1984

1984-1989

1989-2005

HBC-TV
2005-2015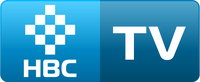 2015-present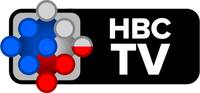 Community content is available under
CC-BY-SA
unless otherwise noted.