Gangstar TV is a television channel that was launched in Jetania on 1st May, 2006 airing everyday from 8:00p.m. to 4:00a.m. It currently airs in Belgium, Germany, France, Czech Republic and Slovakia. In all areas except France, the channel is partially owned by A3 ltd and timeshares with A3 Network. The channel was known as Mad House TV until September 2009.
The channel targets black and poor people, focusing mainly on black comedy and crime shows, as well as hip hop music. It was also the only channel in Jetania that aired uncensored and explicit content before 10:00p.m.
Mad House TV
2006-2009
Gangstar TV
2009-2013
2013-present, 2013-2017 (Jetania)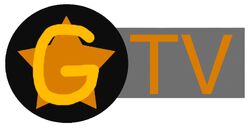 On 22nd February, 2017, it was announced that Gangstar TV would be ending its operations in Jetania on 2nd April, 2017 at 11:55p.m. It was replaced with IntC, which launched in its place on 4th April.
Community content is available under
CC-BY-SA
unless otherwise noted.