The Cheyennian Public Broadcasting Foundation (commonly known as CPBF) is a non-profit corporation created by an act of the Cheyenne Federal Parliament and funded by the Cheyenne Federal Government to promote public broadcasting. Between 15 and 20 percent of the aggregate revenues of all public broadcasting stations have been funded from federal sources, principally through the CPBF. The CPBF provides some funding for the television and radio assets owned and operated by Cheyennemedia and, to a lesser extent, for other broadcasters that are independent of Cheyennemedia. In more recent years, the CPBF has started funding some Internet-based projects.
1969-1979
1979-present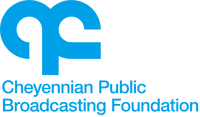 Community content is available under
CC-BY-SA
unless otherwise noted.