Cartoon Network was launched on 28th February 1994. It is owned by Turner Broadcasting System Jetania.
1994-2005

2005-2010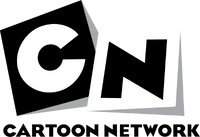 On 20th April, 2005, the Jetanie version of Cartoon Network updated to the new logo, nine days after the UK rebrand and ten months after the US rebrand.
2010-present
On 1st February, 2010, Cartoon Network in Jetania updated to a brand new and unique logo. This makes the Jetanie version the only Cartoon Network in the world to not use the black-white design used by all international versions.
Community content is available under
CC-BY-SA
unless otherwise noted.