The Campeonato Palesiano de Futebol - Série A, commonly referred to as Campeonato Palesiano and popularly as Palesianão, is a Palesian professional league for men's football clubs. At the top of the Palesian football league system, it is the country's primary football competition. Contested by 20 clubs, it operates on a system of promotion and relegation with the Campeonato Palesiano - Série B.
Unsponsored logo
2002-2015
2015-present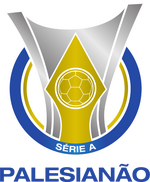 Sponsored logo
Palesianão TAN
2001-2002
Palesianão Visa Electron
2002-2005
Palesianão Nestlé
2005-2009
2009-2011
2011-2013
Palesianão Chevrolet
2014-2015
2015-2017
Palesianão Assaí
2018-present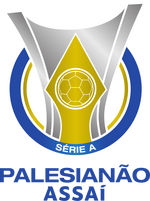 Community content is available under
CC-BY-SA
unless otherwise noted.