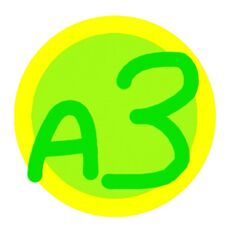 A3 Network is a children's channel airing various programming everyday. This article contains a list of all the programmes.
Current programming
Fanon
These are fictional television shows that (sadly) do not exist in real life.
Canon
These are real shows that were created by real distributors. Either none or very few of these currently air on television in the United Kingdom.
Angelina Ballerina
Blanche
Brum
Button Moon
Chorlton and the Wheelies
Clifford the Big Red Dog
Cotoons
Donkey Kong Country
Ellen's Acres
Gadget Boy
Kipper
Paz
Percy the Park Keeper
Super Mario
The Amazing Adrenalini Brothers
The Beeps
The Magic Key
The Wizard of Oz
Notes
Community content is available under
CC-BY-SA
unless otherwise noted.