2 News is a New Euslandian television news and current affairs program, airing on TVNE2 (with a delayed airing on TVNE7) on its current form since 1995, although it had several predecessors before its establishment.
It is designed for a younger audience than the one of 1 News, airing on a daily basis at 10pm, although it sometimes airs earlier or later in some occasions.
2 Network News
1975-1976
News at Six
1976-1980
News at Ten
1976-1980
Eyewitness
1978-1982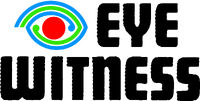 Eyewitness was a current affairs program that later paved way to Eyewitness News.
Eyewitness News
1982-1985
EyeWitness
1985-1989

1989-1990
By then, EyeWitness had moved to TV One but got cancelled in favor of a late edition of One Network News.
Newsbreak
1988-1989
1989-1992
Newsnight
1994-1995
1995
TV2 News
1995-1997

After receiving a violation from the BSA as Newsnight for refusing to cover a teachers' strike, TVNE reformatted TV2's news output.
1997-2003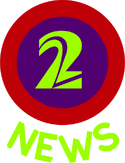 2003-2005
2005-2010

2 News
2016-present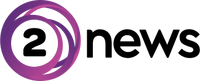 Community content is available under
CC-BY-SA
unless otherwise noted.